Rwanda government to phase out subsidy on seeds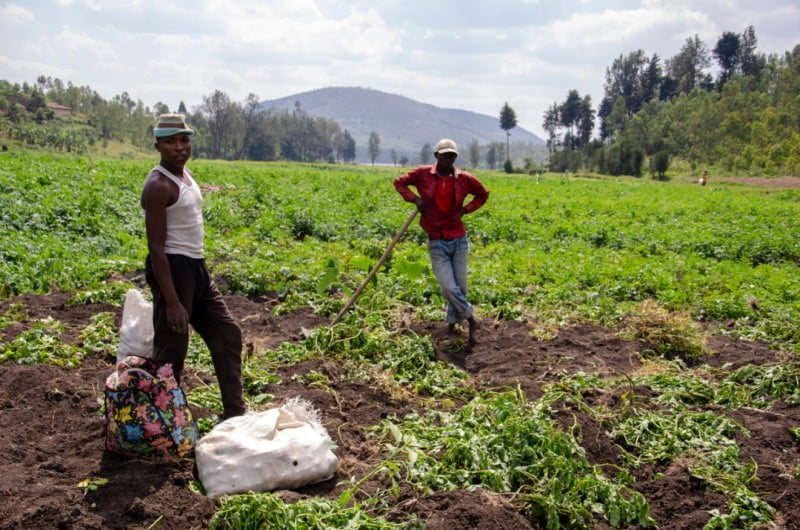 When the government of Rwanda introduced hybrid seeds over the last 20 years, farmers were reluctantly growing the costly imported seeds which were given to them for free, according to government officials.
Bwiza reports that farmers have progressively embraced the improved seeds over time as they realised their better yields compared to the yields of traditional seeds.
This love of hybrid seeds was the initial reason behind the government's subsidy and now, since the love is there, government is slowly pulling out the seed subsidy in order to support farmers in more expensive areas such as wetlands drainage and agriculture mechanisation, according to RAB's Seed Division Manager Daniel Rwebigo.
Mr. Rwebigo said the government is putting a lot of efforts in producing improved seeds locally to have all 100% seeds from maize to potatoes and more locally produced. Seed local multiplication will slash down prices compared to imported seeds and farmers will be left to support themselves on seeds.
"Government subsidy on seeds is also reducing as we invest more in producing hybrid seeds locally. There is a maize hybrid seed we import at Rwf2,490/kg but a farmer pays Rwf1,000 while the government's subsidy covers Rwf1,490, but there are also cheaper maize seeds at even Rwf450/kg. We encourage famers to embrace cheaper locally multiplied seeds because they also generate good yields," he said.
Farmers seek lower seeds' prices
 The government's move to phase out the seed subsidy comes at a time farmers are decrying heavy seeds' prices while some seed hybrids are not even sufficiently available on time.
Speaking to journalists last week, farmers in Nyanza District of Southern Rwanda said some seeds prices doubled in the last season which started in March compared to the last September's season.
Veneranda Kanjara, a farmer in Gatagara Cell of Mukingo Sector in Nyanza District, said "We bought maize seeds at Rwf295 per a kilogram last year but it doubled to Rwf590 this year. This challenged farmers and some of them opted out of improved seeds to grow traditional seeds which yield poor produces."
Sylvestre Munyampara, a leader of Nganzo farmers cooperative in Busasamana Sector, appealed for government's subsidy on potato hybrids in Nyanza District for lowering the price which is currently at Rwf450 per a kilogram.
However, government disagrees on such prices' hike, explaining that prices usually increase with time but they do not abruptly double as farmers reported. According to Rwanda Agriculture Board (RAB), seeds are in different types and, therefore, have different prices depending on their quality and cost of production, among other factors such as importation costs and local currency depreciation.
RAB's Rwebigo said last week that, though maize seeds' prices keep increasing with time, they have not doubled as farmers said but farmers might choose more expensive seeds over others.
"Hybrid seeds' prices increase due the increase in their production and importation costs in addition to the local currency depreciation which is the main factor. These seeds are mainly imported from Kenya and Zambia," he said.
Rwebigo said that over 50% of the seeds grown in Rwanda are locally multiplied with some crop seeds such as wheat and soya being locally produced at 100%.
"Maize hybrids are not yet ready in our research but we are also working on them with a target to have at least 45% multiplied locally by next year," he added.
Rwanda has been importing around 3,000 metric tonnes of seeds at the tune of Rwf2 billion annually but targets to reduce seed imports to 1,000 tonnes next year as more improved seeds get produced locally, according to Mr. Rwebigo.
Currently, at least 1,200 tonnes of hybrid seeds are locally produced annually.