New drive to ease African roaming costs signed in Kigali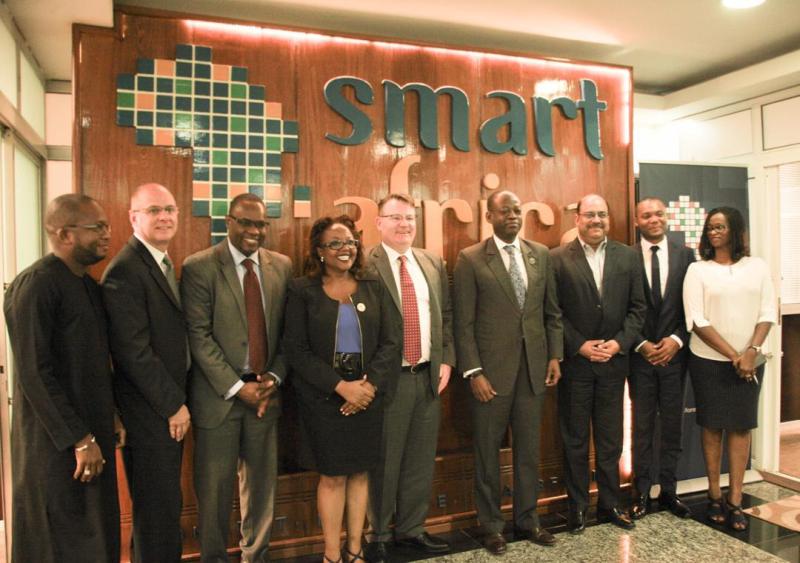 Syniverse, an American giant company in providing mobile network and internet services worldwide, has entered a partnership with Smart Africa Alliance in a drive to reduce prices of making phone calls, sending text messages and using mobile data away from a home country.
The partnership was signed in Kigali on Wednesday by Lacina Koné, Director-General of Smart Africa, and John McRae, the Syniverse Group Vice President and General Manager, Operations for Europe, the Middle East, Africa and Asia.
The joining of Syniverse as a private sector member of Smart Africa will mainly support the Alliance's One Africa Network project, which aims to end roaming charges among Member States, according to officials. This partnership will also help to create a mobile network hub on the continent to keep voice and data traffic on the continent.
It is expected that there will be a free roaming within the Smart Africa space in the next few years, reducing the current high costs of mobile phone and internet data as people across the borders from countries to others on the continent.
Awarding the membership to Syniverse yesterday, Mr. Lacina Koné said "Smart Africa's joint efforts with Syniverse represent a giant leap towards greater integration of African continent to support the free movement of people, boost trade, and foster economic growth and partnership."
Syniverse's John McRae said "Using our IPX Network and blockchain solution, we will provide a versatile world-class quality roaming network backbone, a quicker and easier billing and charging process to bring mobile users more cost-efficient voice and data roaming and cross-border mobile payment."
He added that Syniverse is the world's most connected company which has huge connection with mobile operators in the world with 70% of African mobile operators being customers of Syniverse.
"We collaborate with over 750 mobile operators around the world. We process 4 billion transactions and 2 billion messages a day and we connect 7 billion devices daily. We want to leverage those contacts to support the SmartAfrica mission," said Mr. McRae.
With headquarters in Kigali, Smart Africa Alliance is an innovative commitment from African Heads of State and government to accelerate sustainable socio-economic development on the continent, ushering Africa into a knowledge-based economy through affordable access to broadband and usage of Information and Communications Technologies (ICT). Launched in 2013 by seven African Heads of State, the alliance has grown to include 26 countries and several prominent private sector and academia members.
Its founding members include the African Union Commission (AUC), the International Telecommunications Union (ITU), World Bank, African Development Bank (AfDB), UN Economic Commission for Africa (UNECA), African Telecommunications Union (ATU), New Partnership for Africa's Development (NEPAD), the GSM Association (GSMA) and ICANN.
The Alliance also boasts of dozens of other private sector and academia members including Inmarsat, Ericsson, Econet Wireless, Huawei, CIB, MTN, Microsoft, Orange, Facebook, Intel, Rohde & Schwarz, Intelsat and Carnegie Mellon University Africa, among others.