Literacy month campaign celebrates teachers' efforts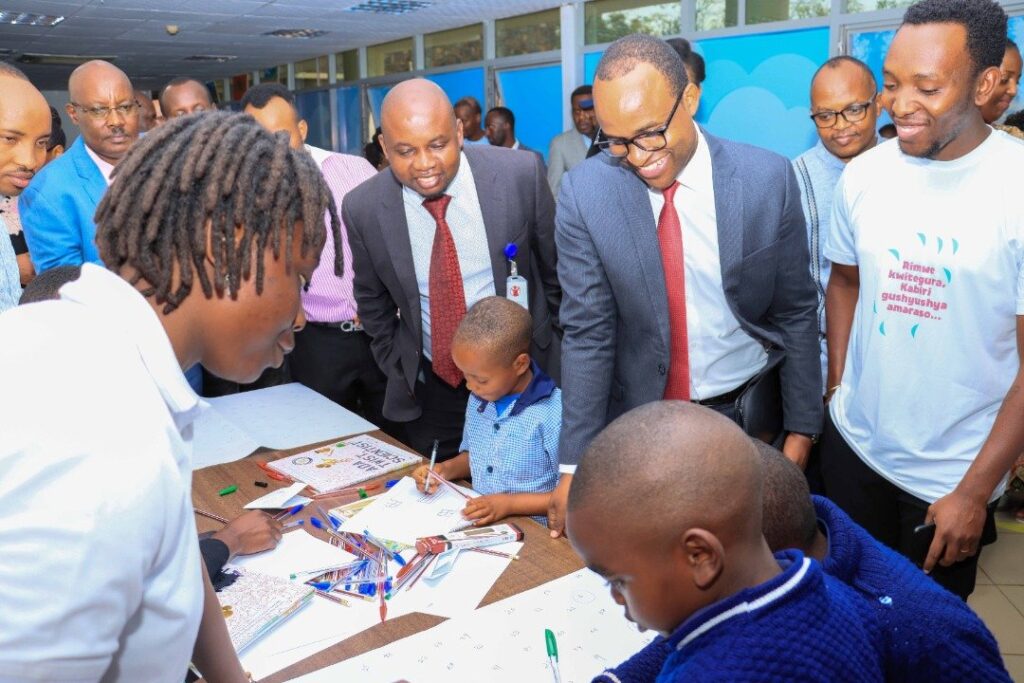 The State Minister of Education, Gaspard Twagirayezu, officially closed a month-long literacy campaign that mobilised parents, school and community leaders to secure and utilise safe spaces for children to learn and enjoy reading in schools, homes and communities.
The closing event was held at the Kigali Public Library and it entailed a tour of library activities including a children's reading corner with print-rich materials. The delegates also toured NABU, a private publishing house hosted inside the library that publishes children's digital books written by Rwandans.
The campaign was launched Sept 8, 2022, in Munini Sector, Nyaruguru District, under the theme: Spaces for Reading aligned with the International theme: 'Transforming literacy learning Spaces and included a series of activities countrywide to promote the culture of reading and writing among Rwandans. Organised through Soma Rwanda initiative, the activities included organizing book fairs and reading sessions with children and patients in hospitals, media talk shows, webinars, visits to community libraries and distribution of books and other various reading materials. Others included, setting up reading schedules in homes, and introducing e-books and digital platforms like Habu and EKitabu to rural communities.
Addressing the guests, Honorable Minister Twagirayezu appreciated the various activities organised during the campaign mainly to encourage schools, homes and communities to utilize physical spaces and online platform for children to access learning resources. He assured stakeholders of continued government partnership to improve literacy countrywide.
"It will be very important that we work hard together to transform the learning spaces in our homes, communities, schools, and all others to ensure that they're inclusive, safe, and stimulating for literacy development," observed Minister Twagirayezu in his speech to the gathering that included representatives from funding agencies, local and International NGOs, parents and pupils.
He also thanked key actors in the campaign including UNICEF, USAID through its two sister projects, Tunoze Gusoma and Uburezi Iwacu, and other education programs for supporting the literacy campaign.
The closing event was also attended by representatives from UNICEF, USAID and other organisations, and it included a read aloud session with primary three pupils from a nearby school who were on a study tour of the Kigali Public Library.
Soma Rwanda is a platform of different stakeholders including local civil society organisations, INGOs and donor agencies engaged in the promotion of literacy and learning. It is co-chaired by Ministry of Education and USAID, with Save the Children as the Secretariat.