Africa is slow in arresting suspects of genocide against Tutsis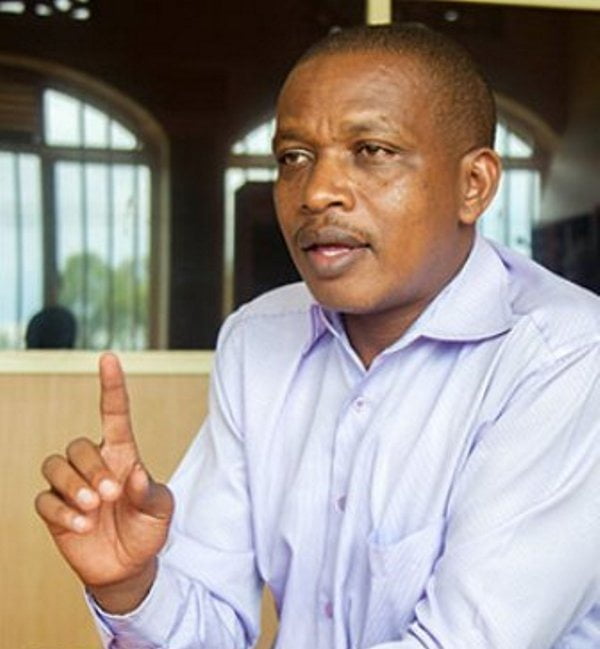 African countries are not willing to arrest the suspects of genocide against Tutsis while European countries on other side started to judge them and expatriate others to Rwanda, the move appreciated by Ibuka.
Genocide against Tutsis has perpetrators who were high leaders in the government, in army and businessmen. All of them fled to other countries, there was an international criminal tribunal for Rwanda ICTR which was able to judge 80 persons some of them were apprehended in Europe others in Africa in partnership with the countries that lodged them. Even so, many were not judged by those countries; said the Executive Secretary of Ibuka Mr. Naphtal Ahishakiye in an interview with a journalist of The Bridge Magazine.
African countries in which genocide suspects were arrested it seemed like the power of tribunal was involved and that of international justice because you might see that many countries didn't have the will to give those suspects away.
After that, Rwanda did every possible thing to mobilize countries to apprehend genocide suspects living on their lands and judge them or to extradite them to Rwanda, says Ahishakiye.
The reasons why African countries don't arrest genocide suspects
Ahishakiye continues to explain the reasons why African countries don't arrest genocide suspects; the first is the political unwilling or else the weakness in apprehending the wanted genocide suspects.
Among other reasons is the corruption that those genocide suspects give to the judiciary and other responsible organs of the countries accommodating them.
What did African union's countries do?
During the interview Ahishakiye said "thing are said and countries seat together, they say that they understand the weight of genocide against Tutsis, that people need to come together but the implementation is still far."
The Africa united is requested to push again and any country that appears to be slow in arresting or extraditing genocide suspects that are passing, staying or doing business on their lands to be reprimanded, said Ahishakiye.
Not being arrested is still an issue
"After 26 years, it is so sad to see that someone can get old and die or just dies from sickness before getting justice, while countries are there and justice is their responsibility to give, it is sad for Africans. But like about reconciliation, when someone has not yet got justice the suspicion about the offenders in foreign countries and their families in country is still there, because one can't know what they talk about between them. It is hard to trust them. You may see that Rwandans are united but suspicion still is there which is why it should be better for those suspects to be arrested and face justice." Said  Ahishakiye.
Ahishakiye says also that the principle of justice is that the crime doer gets punished especially for genocide; all countries must understand the weight of that crime, reason why every suspect should be handed to judiciary so that the victim can get justice.
RCN Justice et Memoire together with PAX PRESS (the organization of journalists reporting for peace) follow the trials that happen in foreign countries so that the victims know that they were given justice, because when you are given justice and you are not aware of it you continue to be victimized.
France, European country has 29 cases to be judged and there are some who were judged there like in some other countries like Canada, Sweden, Denmark, Finland, Switzerland, German and Netherlands.