The wrong target that cost freedom to Neretse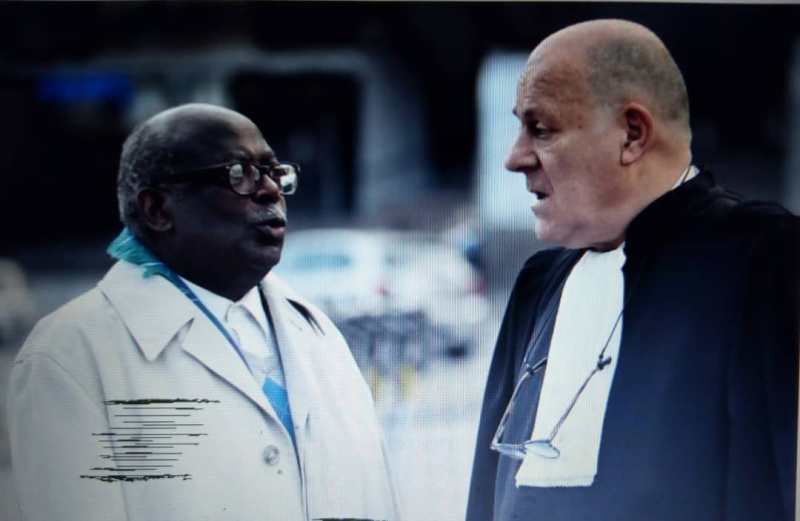 The trial of a Rwandan Fabien Neretse accused of genocide and crimes against humanity kicks off in assize court of Brussels on November 7, 2019. This comes after that the family of one of assumed victims of Neretse files complaints before the Belgian judiciary, for their lost one by Neretse's fault during the genocide against Tutsis of Rwanda in 1994.
Among the accusations, denouncing the families that were about to flee the country early when the genocide broke out, but were not able because militias took them over and killed them before they are able to flee.
According to a witness, Neretse was the one who called militias and military who killed the members of three families of his neighborhood on April 9, 1994 at Nyamirambo in Kigali city; among them family Isaie Bucyana, his Belgian wife Claire Beckers and their daughter Katia. The witness affirms that only two people could have alerted military on their neighbors' preparations to flee and Neretse is one of them.
Judiciary in Belgium moved by family Beckers
In 2000 the first complaint was filed by CPCR (Collectif des Parties Civiles pour le Rwanda) but was classed without continuation by lack of presence on French territory. It's after that a member of the family Beckers (Martine Beckers, the sister of Claire Beckers) filed complaint before the Belgian judiciary and the inculpation by Rwandan court in 2007 that Neretse was arrested in 2011 in France over an arrest warrant by Belgium.
Again Belgium requested for extradition of Neretse and thanks to a co-operation agreement, Belgian investigators were sent to Angouleme (France) where Neretse lived and was arrested, for interrogation. August 30, 2011 the extradition of Neretse to Belgium where investigations were more advanced was done.
Manifestation by family Beckers supporters
Prior to the kickoff of the trial on November 7, 2019, diverse people and organizations presented themselves in front of the court in a supporting manifestation to the family Beckers. "We are going to support Martine Beckers, we have to be with her" said Felicite Ryamukuru, the president of Ibuka Belgium.
A Belgium based community that shares the history of genocide (Collectif Belge de Lutte contre les genocides et les negationismes) is among family Beckers supporters.
The trial of Neretse in assize court of Brussels, composed of judges and jury of 12 elected among Belgian citizens, will hear 120 testimonies from both plaintiff and accusers sides and is expected to end later in December 2019.