Rwanda joins the world to mark the World Water Day 2022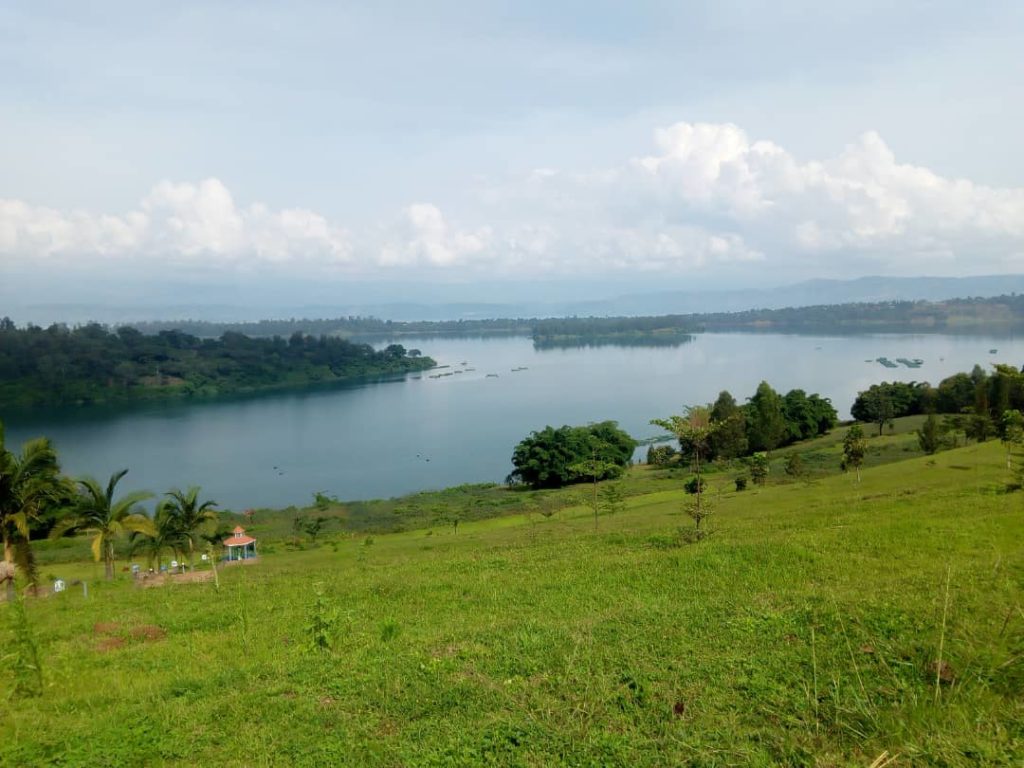 Rwanda joined the rest of the world to mark World Water Day which is celebrated on 22nd March of each year. This year's theme is "Groundwater – Making the Invisible Visible", translated in Kinyarwanda as "Amazi yo mu butaka: Umutungo kamere udufatiye runini".
In this framework, the Rwanda Water Resources Board (RWB) in collaboration with the Rwanda Green Fund (FONERWA) with financial support from the World Bank, and UNICEF today hosted a one-day Conference and Exhibition on World Water Day 2022.
The event brought together different Government institutions, Ministries, Development Partners, UN Agencies, the private sector, as well as civil society to raise awareness of the need to protect groundwater resources and promote climate change resilient infrastructures.
This was also a great opportunity to share best practices and experiences in water management and development; raise awareness on catchment restoration and soil erosion control measures, among others.
Speaking during the event, the Director-General of Rwanda Water Resources Board Dr. Emmanuel Rukundo emphasized on the importance of groundwater resources management.
''This year's theme is an opportunity to reflect on the not much-valued role of groundwater resources and the benefits we derive from them as well as the measures we should envisage to protect this resource. Groundwater is a very attractive alternative to coping with severe climate change that will continue to increase in the future threatening water resources availability in agriculture, industry, water supply, among other demands," remarked Dr. Emmanuel Rukundo
"The clean water supply is now focusing on groundwater to abstract raw water for treatment, and the main reason is their reliability in terms of quantity and their relatively better quality compared to surface water, which lowers the treatment cost, hence lowering the price to the citizen," he added.
The theme for World Water Day 2022 is intended to convey the following key messages: (1) Groundwater is invisible, but its impact is visible everywhere, (2) Out of sight, under our feet, groundwater is a hidden treasure that enriches our lives (3) Almost all of the liquid freshwater in the world is groundwater (4) As climate change gets worse, groundwater will become more and more critical (5) We need to work together to sustainably manage this precious resource (6) Catchment management practices enhance groundwater recharge, while mitigating soil erosion and floods (7) Groundwater may be out of sight, but it must not be out of mind.
In 2017, the Government of Rwanda developed a Strategic Program for Climate Resilience (SPCR) as an investment vehicle for Rwanda to meet its climate change goals and to ensure the country is well equipped to face the challenges brought on by climatic uncertainties.
One of the SPCR sub-programs is Water Security for All – Strengthening Resilience in the Water Sector. The Water Security for All sub-program has three themes including integrated strategic water resource planning and management; catchment restoration; and climate-resilient water infrastructure.