Rulindo acquires training center for early childhood education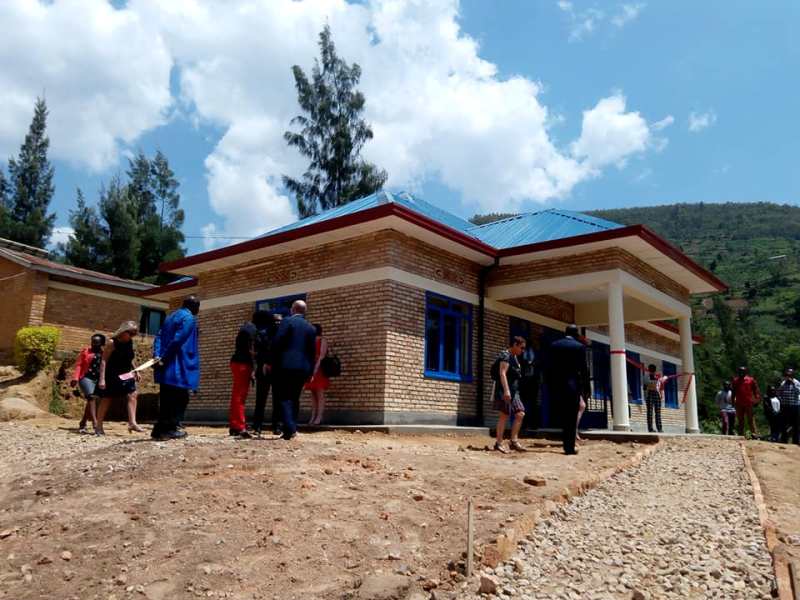 Rulindo District in the Northern Province has acquired a training centre for pre-primary an instructor which is expected to help promote the early childhood education in the district.
Located at Ngarama Primary School in Bushoki Sector, the centre launched on Monday was developed by the Organisation for the Promotion of Education (OPEDUC) in collaboration with Haute Ecole Condorcet with the funding of Wallonie-Bruxelle Internationale (WBI) from Belgium.
Unveiling the centre, Rulindo Vice mayor in charge of Social Affairs, Marie Claire Gasanganwa, commended the project partners and urged trainers to optimally use the facility and skills they have acquired to ensure that the entire district provides quality early childhood education
"This level is the foundation for the child's further studies and social life as they start getting familiar with peers at early age, start feeling comfortable with the public, conquering shyness, among other benefits," she said.
Gasanganwa said that the latest World Bank report ranked Rwanda poorly in the matters of pre-primary and primary education which is supposed to take 6.6 years, noting the shortcomings were due to the fact that many infants do not attend pre-primary education.
"And now this project is one of the solutions and we are happy that the solution starts in our district. Teachers are going to acquire good skills about early childhood education, we expect impressive outcomes from this project," she said.
"These partners have another important project about early childhood development for children to have nutritious meals at school but also to equip parents with nutrition skills."
The centre is the fourth phase of the wide project which started in 2016 running until 2020.
In the previous phases, pre-primary teachers in five sectors received training while three sectors received two classrooms each, according to Faustin Nkeshimana, the president of the 11-member OPEDUC.
"We have got this centre now; we want to train trainers who will train pre-primary instructors in all 17 sectors of Rulindo District. We also target to have pre-primary schools equipped with teaching, nutrition and health services. We also want to reach out to all residents of Rulindo to encourage them on caring of early childhood development,' he said.
Enrolment on the rise
Reports indicate that when the project started in 2016, the district's pre-primary education had 39 classrooms, 37 teachers and 1,988 pupils but the figures changed to 54 classrooms, 53 teachers and 2,682 pupils in 2017
Under the project, 20 pre-primary professional teachers have been recruited to help others in the district.
Yvette Uwera is one of the 20 and among six teachers who completed a one-month study tour in Belgium last month to learn about best practices in pre-primary teaching.
"In Belgium, we acquired how to make teaching aids from things at our disposal such as banana leaves, waste bottles, stones, paintings, wood and more. We are soon starting sharing these skills with pre-primary instructors,"
she said.
Dr. Pascal Lambert, Director of La Haute Ecole Provincial de Hainaut in Condorcet, Belgium, said the project was inspired by the fact that when he first visited Rwanda, he realised that there was no a structured pre-primary education.
"It was like school obligations in Rwanda start
"We are implementing the project in Rulindo District but with the support of the government, the project can be expanded to other areas."
Noting that the fifth phase has now started to train all pre-primary teachers while the sixth phase starts next year to provide nutrition and health services at nursery schools in the district, Dr. Lambert said each phase costs around 100,000 Euros (around Rwf100 million).