Asterie: She is small in stature but big in sprit and heart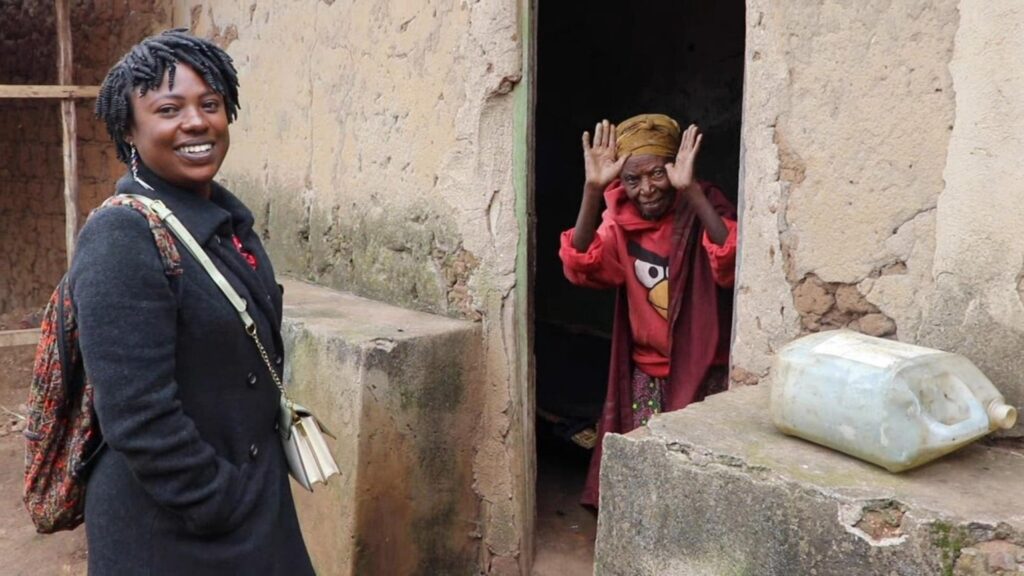 Asterie is 83 years old. She lives alone with her grandson who has some mental difficulties.
We first came across Asterie a couple of years ago on a walk through her neighborhood. Small in stature but big in spirit and heart, we became and remain good friends to this day, stopping by to see her once or month or so. Lately that has meant sharing a meal with her and some of our, and her, other friends, something she thoroughly enjoys, as do we.
One thing we learned about Asterie is her faith. When she wakes up, for her it's a sign that God loves her enough to allow her to open her eyes again. And when someone pays her a visit, she sees Jesus' love in them.
Apart from the hard situation she is in, Asterie is always thankful, even if much of the time she isn't feeling well, spending much of her time either lying in bed or in her compound.
Below is the video of the first time we shared a meal with her. Given her reaction it was an easy decision to make to continue to do it.
https://www.youtube.com/watch?v=tEiEG9BWM_U
Alan Lane