Young women graduating from the SheCanCODE software and web development training program.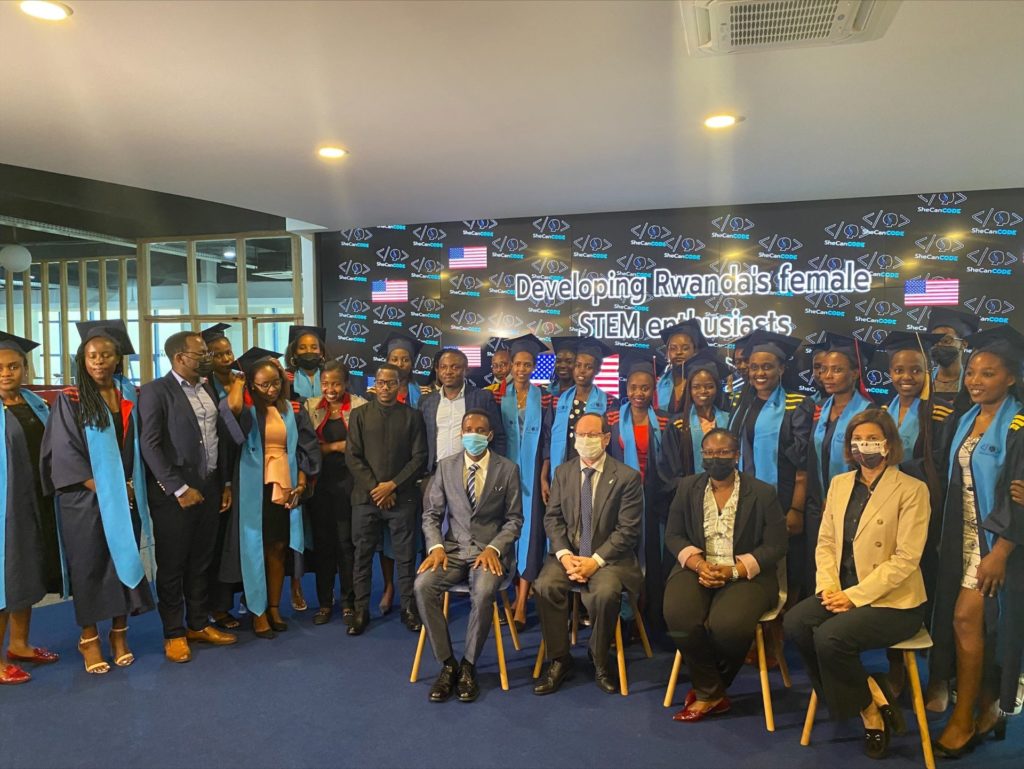 Igire Rwanda Organization (IRO) and The Embassy of the United States of America to the Republic of Rwanda will host the graduation event of 23 young Rwandan women who completed software and web development in the SheCanCODE Coding Bootcamp.
SheCanCode Bootcamp is a leading full-stack coding Bootcamp and career prep program founded in 2018 by Igire Rwanda Organization in collaboration with U.S. Embassy.  SheCanCODE helps women in Rwanda gain in-demand software and web development skills to start their careers in the tech industry.
The curriculum teaches students from a variety of backgrounds to become software developers through our 16 week in-person and online Bootcamp. In addition to technical skills, our students go through a four-week career readiness program that focuses on resume writing, interview preparation, and job searching. After graduation, the graduates receive support from tech company partners as they seek employment.
SheCanCODE is proud of its results and impact in supporting young women entering and progressing in the tech.  SheCanCODE alumni work in large tech companies in Rwanda, such as Irembo, BK Tech House, Andela, and others, as well as with international companies. Of the more than 200 graduates of our program, 80% are employed in different technology companies.
IRO plans build on this success by partnering with public and private institutions to offer mobile computer programming bootcamps to provide the high-tech knowledge and skills to young women from all over Rwanda.