Rwanda-China to strengthen ties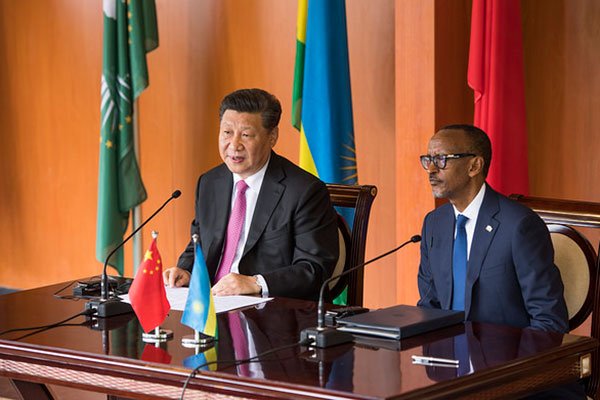 China and Rwanda agreed to further strengthen cooperation during the visit of a senior Chinese political adviser to the Central African country.
"China attaches great importance to its relations with Africa, and is ready to actively advance, together with Rwanda, the implementation of the Beijing Summit achievements of the Forum on China-Africa Cooperation, and to deepen pragmatic cooperation between the two countries in the areas of infrastructure construction, agriculture, culture, education and health", said Zheng Jianbang, vice chairman of the National Consultative Conference Committee of the Chinese people during a meeting with Rwandan President Paul Kagame on Sunday in Kigali, capital of Rwanda.
China is committed to raising bilateral ties to a higher level, which will bring more benefits to the two peoples, he added. Kagame said China is not only a friend of Rwanda, but also a friend of the African people, hoping to strengthen cooperation with China and promote the steady development of bilateral ties.
During his visit, Mr. Zheng also met with the Rwandan Prime Minister Edouard Ngirente, the President of the Rwandan Senate Bernard Makuza and the Speaker of the Chamber of Deputies Donatille Mukabalisa respectively.
Niyonagize Fulgence